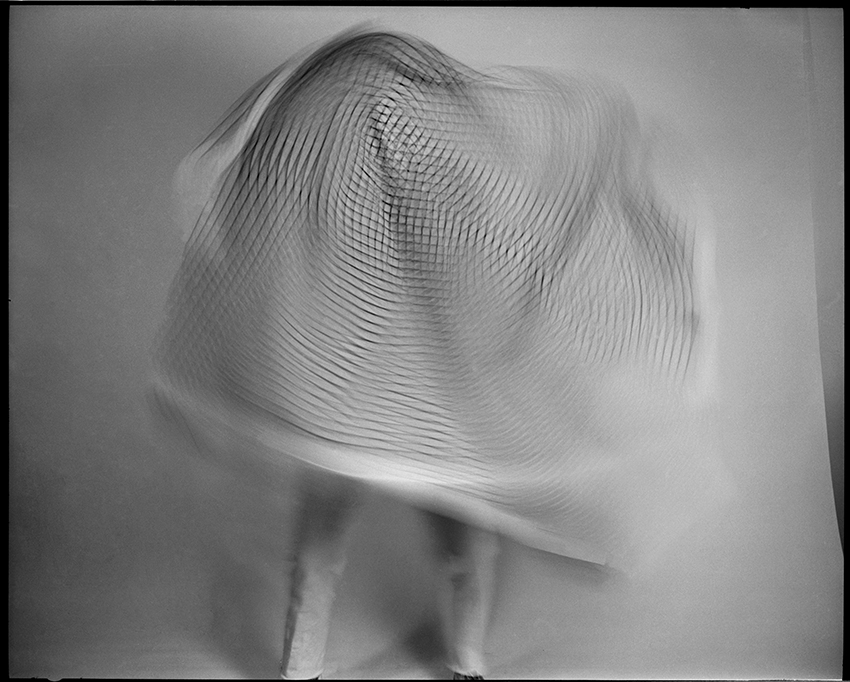 Photographic drawings, 2019
Photographic drawings is a visual analogy of the mediums of drawing and photography. The photographic series explores new understandings of the idea of drawing, via 'the grid' and pushing the limitations of the analogue camera.
My experimentation started by photographing a gridded fabric using a slow shutter speed, while a friend made movements with it. Further experimentation involved using the camera in an unorthodox way. This abnormal use of the camera recorded the moving grid stretching, interrupting and distorting it, transforming it into chaotic and imperfect versions of itself. The lines became random, imperfect and chaotic marks and patterns.
The technique used in these photographs, blurs the lines between drawing and photography by using the camera as the drawing tool.